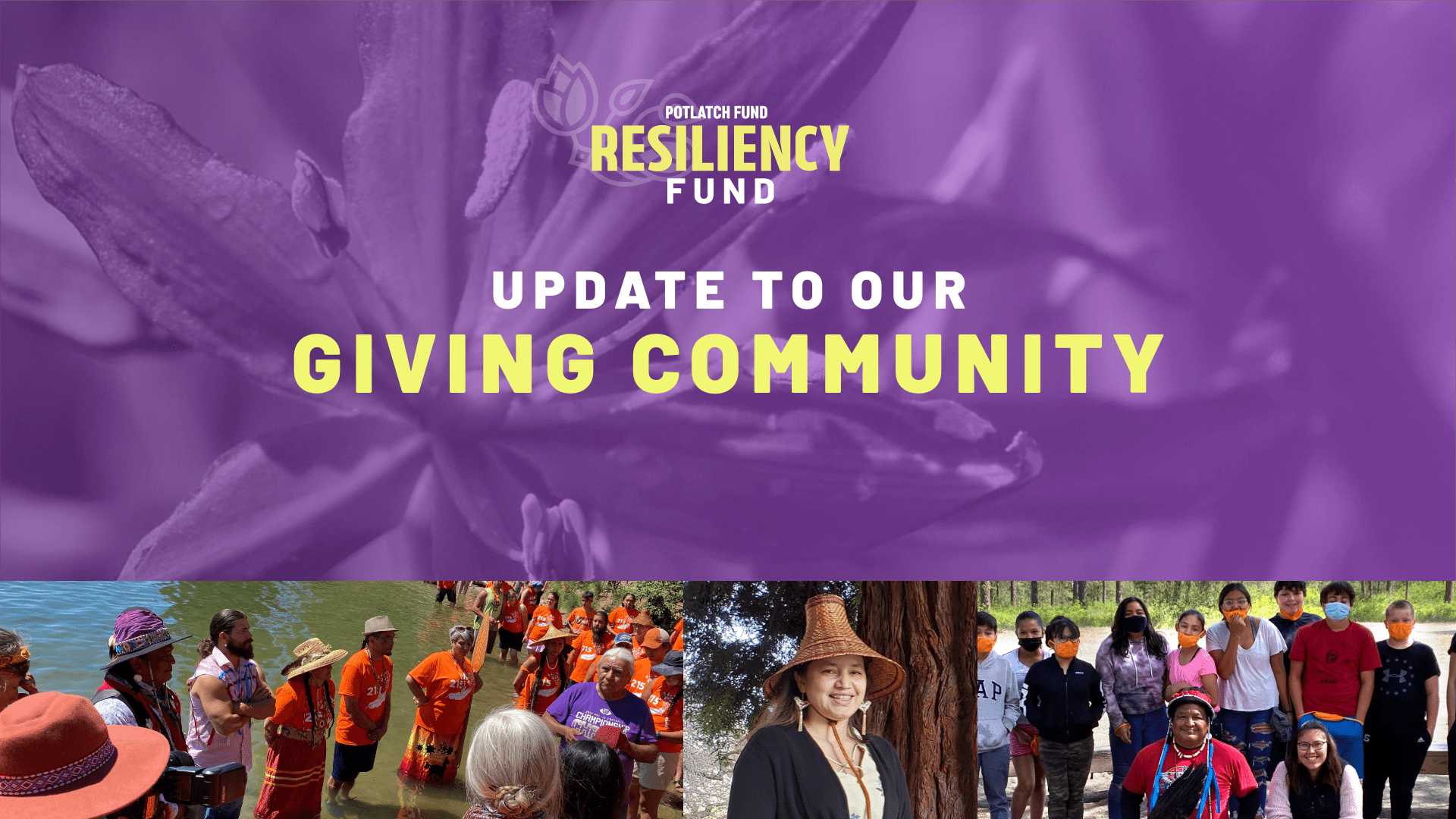 The Resiliency Fund Reveals Immense and Enduring Need in Native Communities
To Our Giving Partners,
Early in 2021, we asked for funding and your trust, and you gave us both.
The result was the Resiliency Fund, representing a new, more inclusive vision of grantmaking. With the Resiliency Fund, we removed barriers by streamlining our application process and broadening eligibility requirements. We reached deeper than ever into our communities.
Starting in June, the applications flooded into our Seattle office from every corner of our four-state service area—and many of them were from first-time applicants. Through their stories, we learned just how big and pervasive the needs remain in Indian Country.
Now, we ask for your continued help as the COVID-19 pandemic persists in upending Native lives and communities, with no end in sight. To fully fund the Resiliency Fund we are committed, with your help, to raising an additional $7 million. Please email us to discuss your giving.
COVID has exposed enduring inequities.
We acknowledge that we are not alone in struggling with the disruptions and devastations of a worldwide pandemic. However, COVID has further pulled back the curtain on the enduring inequities that plague Native communities, resulting in higher rates of COVID infection and death (in some areas, up to three times higher than the corresponding rates for White Americans).
But statistics only tell part of the story. What they don't tell us is what the loss of elders means to Native communities—elders who are the keepers of cultural ways and wisdom, and sometimes the only Native language speakers a community has left.
What statistics don't tell us is what impact the loss of social interaction and participation in ceremonies—at the heart of our resiliency—has on Native youth, who are already more than twice as likely to die by suicide as their non-Native counterparts. COVID has only amplified these losses.
And what statistics don't tell us about is the despair that grows in Native communities when they face a deadly pandemic without adequate medical care and supplies, or access to healthy food.
We are not the experts when it comes to what their communities need—they are. Their commitment, their passion for their communities, and their knowledge and wisdom inspire us every day. It's why we do what we do. They give us hope.
Recently, Potlatch Fund board and staff members met and committed to raising the additional $7 million to fully fund the Resiliency Fund, including the grant applicants who still await their requested funding as well as the applicants who approach us daily with their plans and programs, their visions and dreams, for how to ensure the survival—and thriving—of Native cultures, languages, and communities. Please email us to discuss your giving.
Your support so far has funded:
The Northwest Tribal Emergency Management Council to get supplies to Tribes experiencing high rates of COVID-19 and to build out a permanent and sustainable supply chain to help them address future crises.
The Crow Language Consortium to create Crow (Apsáalooke) learning materials and programs, including an online translation dictionary that will help preserve the language for future generations.
The grandmother in Oregon who is one of only two in her tribe who speaks their traditional language as she seeks to honor her ancestors' wisdom by teaching young generations in her tribe how to sew traditional regalia, gather and prepare traditional foods, and pass on the stories of her people. "If I do not teach, I will not rest in a good way," she tells us.
The Indigenous Library Project of Mopistun Four Directions, which will serve the Blackfeet Nation with a private, secure communication and information technology platform in order to cultivate and preserve Indigenous knowledge.
The Butte Native Wellness Center's Community Speaks Project to develop culturally specific language, encouragement and text messages for people at risk of, or affected by, death by suicide, as well as those suffering grief due to loss.
The Warrior Movement as its members develop students to serve as mentors and role models to help Native youth struggling with depression.
The Tulalip Tribe's Community Health Department to connect Tribal youth and elders to share lived experiences, document oral histories, and celebrate resiliency.
The Upper Snake River Tribes Foundation as they work to complete vulnerability assessments for each of the four Tribes living in their service area which will identify resources on their reservations most at risk of damage or destruction due to natural disasters.
Tem Xwu First Foods and Families (Young Warrior Society) as it promotes food sovereignty by connecting youth and elders to hunt and gather, process and store traditional foods, as well as grow year-round food and medicines in a greenhouse for the first time.
Numerous artists including filmmakers, weavers, sculptors, dancers, writers, and carvers as they honor traditional art forms and forge new pathways with their work.
This is just a small sampling of the organizations and individuals who are serving their communities with support from the Resiliency Fund. Many more await funding, and new applications arrive in our office daily.
Statistics continue to be collected and measured across our service area and they tell us the same story: we remain the most vulnerable. We know this is a large ask. Potlatch Fund typically grants an average of $700,000 a year. During COVID, we've granted more than $1.5 million, and we are grateful for the support that's made this possible.
Funding to date has met many critical needs, and yet there are many more.
We believe in our partners and in our collective love for one another. With your help, we seek to stay resilient. We know that how a society treats its most vulnerable is a measure of its humanity. Our work at Potlatch Fund has indirectly saved lives and protected our sources of survival, and we are humbled to carry on this work with our partners.

We thank you in advance for your support.
For our Communities, For our Culture, For our Relations.
Please email us to discuss your giving or donate here to support the Resiliency Fund.
Cleora Hill-Scott
Executive Director, Potlatch Fund
Crow/Sioux/Pawnee
(she/her)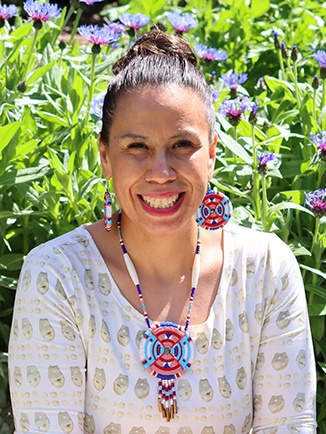 ---
Press Releases:
Pandemic reveals immense need – Potlatch Fund commits to raising additional $7 million for its Resiliency Fund
Native-Led Potlatch Fund Is Asking The Native Community To "Bring Us Your Dreams."

More about the Resiliency Fund:
The Resiliency Fund Reveals an Immense and Enduring Need in Native Communities.
Potlatch Fund and the Future of Philanthropy
To Our Resiliency Fund Grantee Partners–Keep Sending Us Your Dreams
Announcing New Resiliency Fund
Stories from our Grantee Partners:
Indigenous Weaver, Ace Baker Sr.
The Young Warrior Society
Nimiipuu Nurtures Emerging Environmental Leaders

For Grantee Partners:
Resiliency Fund Application Information Here: Bring Us Your Dreams
Photo Credits (Left to Right): The Young Warrior Society, Indigenous Weaver, Ace Baker Sr., The Young Warrior Society