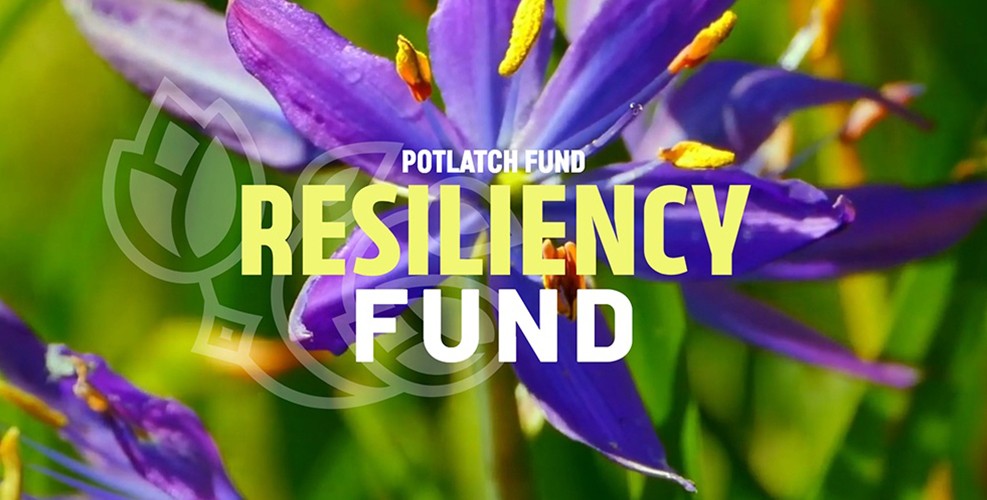 Potlatch Fund and the Future of Philanthropy
Something exciting happened to philanthropy last year because of COVID-19.
Across the country, a number of prominent, large foundations began publicly adopting the tenets of trust-based philanthropy and community-based philanthropy, guided by the principles of diversity, equity and inclusion. Partly they did this in order to get emergency funding quickly to community organizations "on the ground" that were responding to the many crises brought on or worsened by the pandemic.
In trust-based philanthropy, the power dynamics between funders and grantee partners shift and have the potential to transform relationships. The result is a process that's more personal and less transactional, more trusting and less suspicious, and more about sharing power than maintaining the status quo.
Community-based philanthropy allows communities to self-identify how best to care for their own so that all families can reach their full potential and thrive. Community philanthropy is both a form of, and a force for, building local assets, capacities, and trust—ultimately, as a way to shift power closer to the ground so that local people have greater control over their own destiny.
Diversity, Equity, and Inclusion (DEI) focuses specifically on people who have been historically marginalized and systemically disadvantaged, including (but not limited to) individuals in Native communities of different tribes, citizenship, geographic residency, gender identities, sexual orientations, and abilities. Moreover, it is critical that we consider these identities beyond any definitions placed on us; we seek to understand the ways in which these identities intersect and how that influences outcomes.
It's hard to predict how many of these changes to philanthropy will survive the pandemic, but the signs are encouraging and feel consistent with Native value systems of trust, honor, respect, accountability and being good relatives.
Here at Potlatch Fund, we also think of these things as essential parts of decolonizing philanthropy. Our keynote speaker at last year's virtual Annual Fundraising Gala was Edgar Villanueva, author of "Decolonizing Wealth." Edgar reminded us that money can be medicine when it's used for "sacred, life-giving, restorative purposes."
Our traditional potlatches are an example of such medicine—both a sacred celebration of community and a system for redistributing wealth so that all thrive.
Yet traditional philanthropy has too often erected barriers instead of bridges, denying entire groups of people participation in the mainstream funding process. We all lose as a result. Again, from "Decolonizing Wealth": "All of us who have been forced to the margins are the very ones who harbor the best solutions for healing, progress, and peace, by virtue of our outsider perspectives and resilience."
When COVID-19 began ravaging our four-state service area last year, Potlatch Fund board and staff began discussing how best to respond to the crisis in Indian Country. We made the decision very quickly to trust our grantee partners to know what their most urgent needs were…and how to meet them. We asked for their input, and we listened.
We simplified application and reporting processes to get funding to as many people as we could as fast as we could. It worked. By the end of the year, we'd set a record for both raising money and giving it away.
So we began dreaming with our Board of Directors about the future of philanthropy at Potlatch Fund, by honoring and nurturing reciprocity with the seeds of the emerging tenets of trust-based and community-based philanthropy, guided by the principles of diversity, equity and inclusion… We asked ourselves: What if we could take the lessons of the pandemic and imagine a new path forward?
A vision emerged of removing barriers by being more open and inclusive, cultivating relationships with grantee partners based on mutual trust and respect, and streamlining application and reporting processes.
The result of this dreaming and planning is our Resiliency Fund 2021. We believe that Native people possess the innate capacities and wisdom needed for innovation, healing, and protection of Native ways of life. We believe they know how to connect and collaborate to sustain Native sovereignty.
We believe that Native people, if given opportunities and resources, will always find a way to come together to address and solve their communities' biggest challenges.
Along the way, we at Potlatch Fund will be learning alongside our grantee partners about what works and what needs improvement. We'll be collecting and sharing our stories.
We welcome all partners in this work. Together, we believe we can help change philanthropy to be more equitable, more inclusive, and more just. We can use it to dream and to build a better world.
Potlatch Fund invites you to help lead us forward.
For our Communities, For our Culture, For our Relations.
Cleora Hill-Scott
Executive Director, Potlatch Fund
Crow/Sioux/Pawnee
(she/her)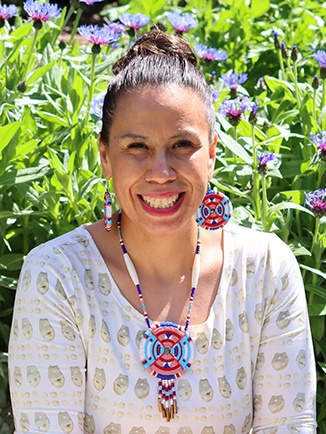 ---
Press Releases:
Pandemic reveals immense need – Potlatch Fund commits to raising additional $7 million for its Resiliency Fund
Native-Led Potlatch Fund Is Asking The Native Community To "Bring Us Your Dreams."

More about the Resiliency Fund:
The Resiliency Fund Reveals an Immense and Enduring Need in Native Communities.
Potlatch Fund and the Future of Philanthropy
To Our Resiliency Fund Grantee Partners–Keep Sending Us Your Dreams
Announcing New Resiliency Fund
Stories from our Grantee Partners:
Indigenous Weaver, Ace Baker Sr.
The Young Warrior Society
Nimiipuu Nurtures Emerging Environmental Leaders
For Grantee Partners:
Resiliency Fund Application Information Here: Bring Us Your Dreams
If you are interested in supporting the Resiliency Fund: email us to discuss your giving or donate here to support the Resiliency Fund.