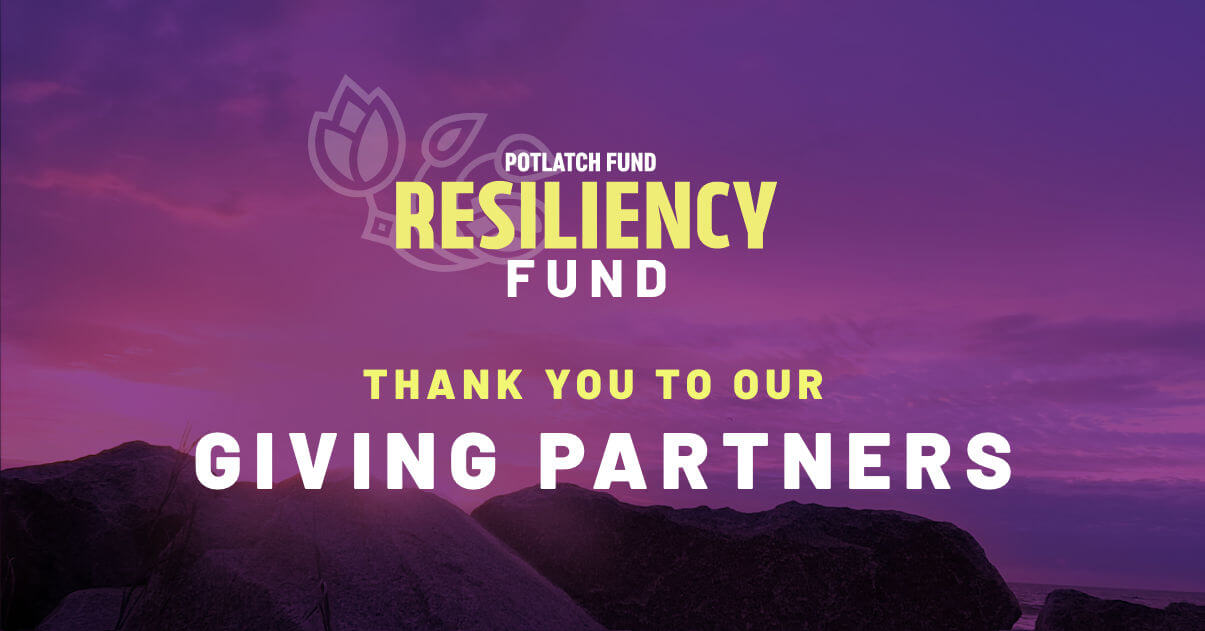 The Potlatch Fund Board of Directors and staff would like to thank the following individuals and organizations for their support of the Resiliency Fund in 2021.
The Resiliency Fund represents a new direction in grant-making for Potlatch Fund, inspired by both traditional Native values and the emerging practices of trust-based and community-based philanthropy.
The fund is designed to simplify the application process in order to get money quickly to Native communities as they continue to grapple with the long-term effects of COVID-19 and look to the future.
Potlatch Fund welcomes all partners in this work.
Foundations & Organizations
All in Washington
Annenberg Foundation
Bank of America
Jeff Bezos
Metabolic Studios
Microsoft
Momentum Fund
Northwest Area Foundation
Philanthropy Northwest
Roy & Patricia Disney Foundation
Seattle Foundation
Titcomb Foundation
Vulcan (Paul Allen Foundation)
Zegar Family Foundation
Individual Donors
Nicholle Richards
Jenna Hanenburg
Anjali Shah
Brooke Williams
Daniel Schulte
Kerry Cassill
Nancy Jackson
Phillip Elverum