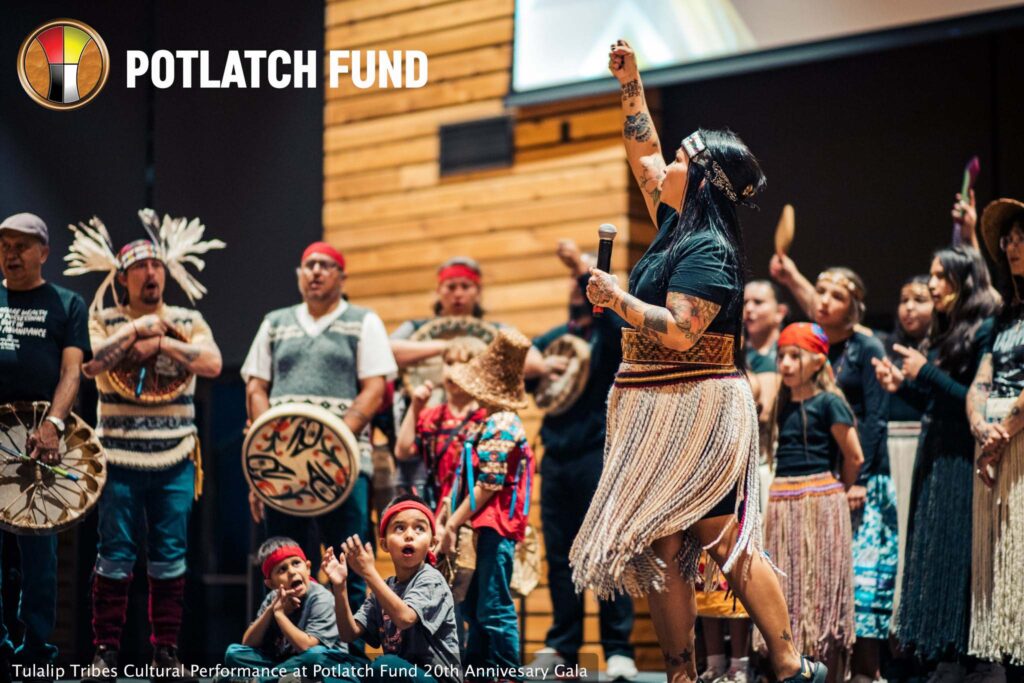 We Measure Wealth in Shared Abundance
November is Native American Heritage Month, a time to celebrate the rich and diverse histories and cultures of the 7+ million Native American people. While many celebrate Natives during this month only, Potlatch Fund celebrates Native communities everyday through the cultural tradition of giving in our four-state region of Washington, Oregon, Idaho and Montana.
We provide leadership development services to Tribes and Native nonprofits; educate the non-Native and funding communities about the needs, issues, and structures that exist within Indian Country; run grant programs that support emerging and innovative initiatives; and advocate for our communities. We have graduated over 100 emerging leaders through our capacity-building program cohorts, distributed over $8 million through our grantmaking program, and recognized over 80 individuals and organizations through our many awards.
Today we ask you to help us reach our goal of $25,000 by the end of the year. Let's measure our next 20 years in shared abundance to envision the future our ancestors' dreams.