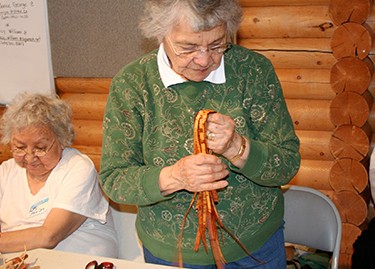 Capacity Building Program
What do we do?
In essence, the Capacity Building Program is about our people, empowering emerging leaders, and developing sound strategies in nonprofit management as well as fundraising and grant writing to increase capacity of Native-led organizations.
We offer three cohorts: Nonprofit Management, Language Preservation, and Native Arts. To learn more about the cohorts please visit the Cohorts Website.
We also offer Fee-for-Service trainings focused on organizational development and practical management skills.
Our Model
Potlatch Fund has the unique experience of visiting nearly every Tribal and urban Native community in Washington, Oregon, Idaho, and Montana to provide training and technical assistance services.
In 2014 the training program evolved into a cohort-based delivery model.
These cohorts are part of our ongoing efforts at increasing philanthropy in Northwest Indian Country through the education of philanthropic entities and Native-led nonprofits.
Real Voices
"As an artist we are running our own businesses and Potlatch Fund definitely helped me put that all into perspective."Toma Villa (Native Arts Cohort Graduate)
"Potlatch Fund gives small grants but they have huge and far reaching values- instead of just giving us a fish they are teaching us to fish." Stevey Seymour
(Language Preservation & Nonprofit Management Cohort Graduate)
Past Cohorts