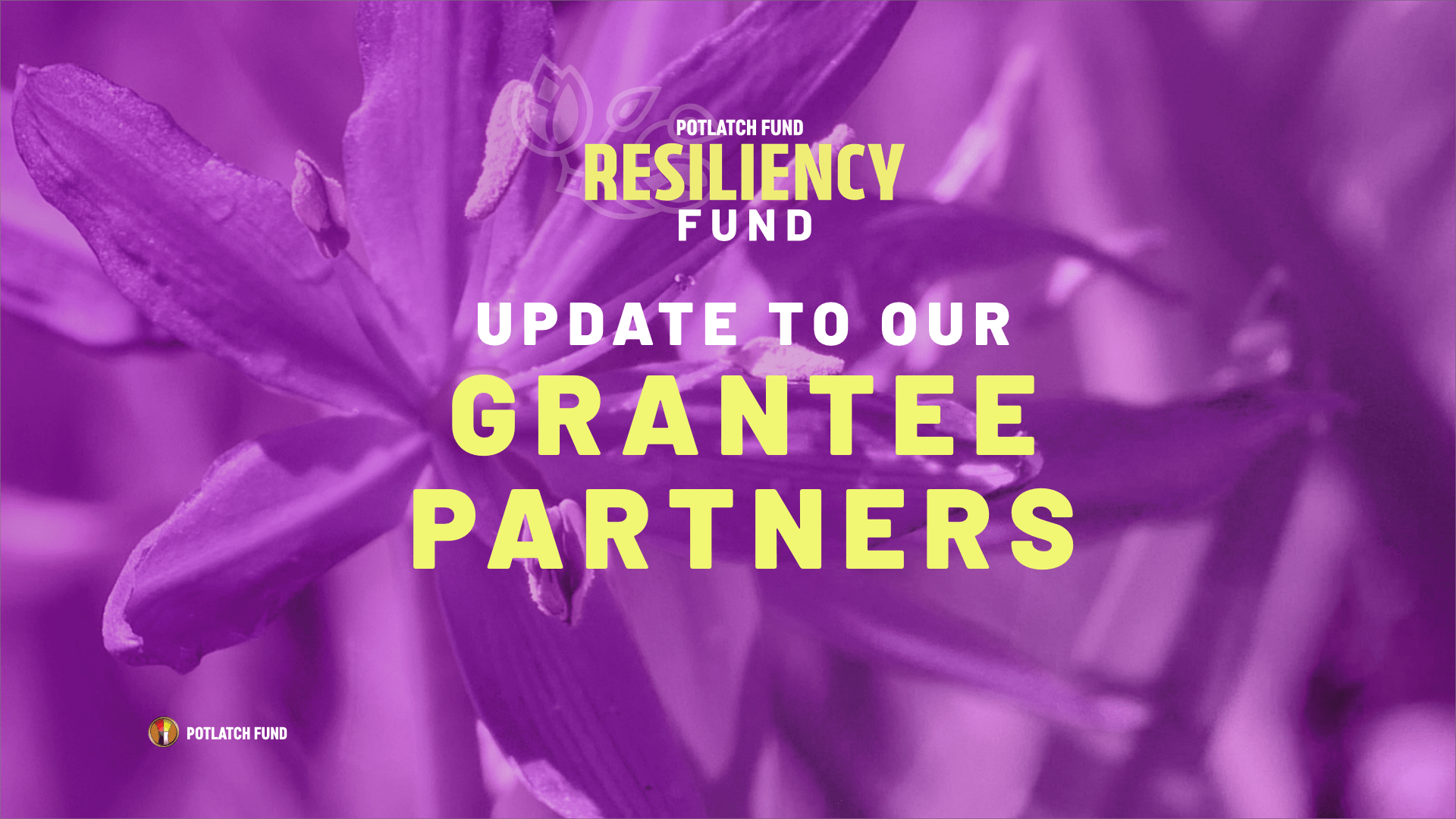 To Our Resiliency Fund Grantee Partners–Keep Sending Us Your Dreams.
When we opened up the Resiliency Fund on June 21, we asked you to bring us your hopes and plans for the future.
We asked you to dream with us.
After more than a year of COVID-19 social distancing and lockdowns, we wanted to know about your visions for moving forward and strengthening Indigenous lifeways across generations and communities. We also wanted to learn more about the needs in your communities—because we trust you to know them best.
The Resiliency Fund is open to applicants in Washington, Oregon, Idaho and Montana. Grants are available to Tribal departments and organizations for both programs and general operations; and to individual Native artists, both traditional and contemporary (cultural, visual, performing, or multi-media); for programs and projects that serve Native communities and honor cultural teachings.
So far, the response to the Resiliency Fund has been beyond what we hoped for. By removing barriers to the application process, we've been able to fund an encouraging number of first-time applicants along with some more familiar names and organizations.
What we've learned from you so far:
• COVID may have disrupted your plans, but it hasn't broken your spirits or your creativity.
• You continue to prioritize watching out for one another, especially the youth and elders in your communities.
• Your dreams are still very much alive and thriving.
We're committed to always improving.
And because we are committed to transparency and to continual learning, we'll be looking for ways to improve our processes to ensure that grant funds are shared equitably across our focus areas—general operating funds, projects, and artists—and our four-state service area.
Keep applying to Resiliency Fund.
We encourage potential grantee partners to keep applying to the Resiliency Fund because your stories help us tell a collective story of not only the immense and enduring need for funding, but of your hopes and dreams to lift up your communities. We are actively fundraising because the requests have exceeded the current funding capacity, so there is now a waiting list for funding. However, we are asking you to keep applying because your stories keep us working toward our true needs.
Potlatch Fund invites you to help lead us forward.
For our Communities, For our Culture, For our Relations.
Cleora Hill-Scott
Executive Director, Potlatch Fund
Crow/Sioux/Pawnee
(she/her)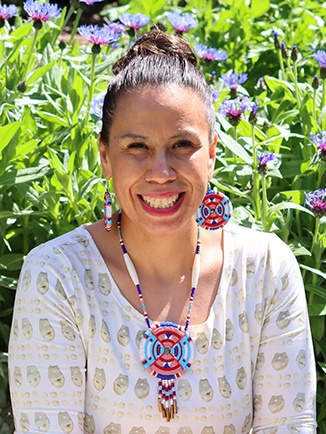 ---
Press Releases:
Pandemic reveals immense need – Potlatch Fund commits to raising additional $7 million for its Resiliency Fund
Native-Led Potlatch Fund Is Asking The Native Community To "Bring Us Your Dreams."

More about the Resiliency Fund:
The Resiliency Fund Reveals an Immense and Enduring Need in Native Communities.
Potlatch Fund and the Future of Philanthropy
To Our Resiliency Fund Grantee Partners–Keep Sending Us Your Dreams
Announcing New Resiliency Fund
Stories from our Grantee Partners:
Indigenous Weaver, Ace Baker Sr.
The Young Warrior Society
Nimiipuu Nurtures Emerging Environmental Leaders

For Grantee Partners:
Resiliency Fund Application Information Here: Bring Us Your Dreams
If you are interested in supporting the Resiliency Fund: email us to discuss your giving or donate here to support the Resiliency Fund.