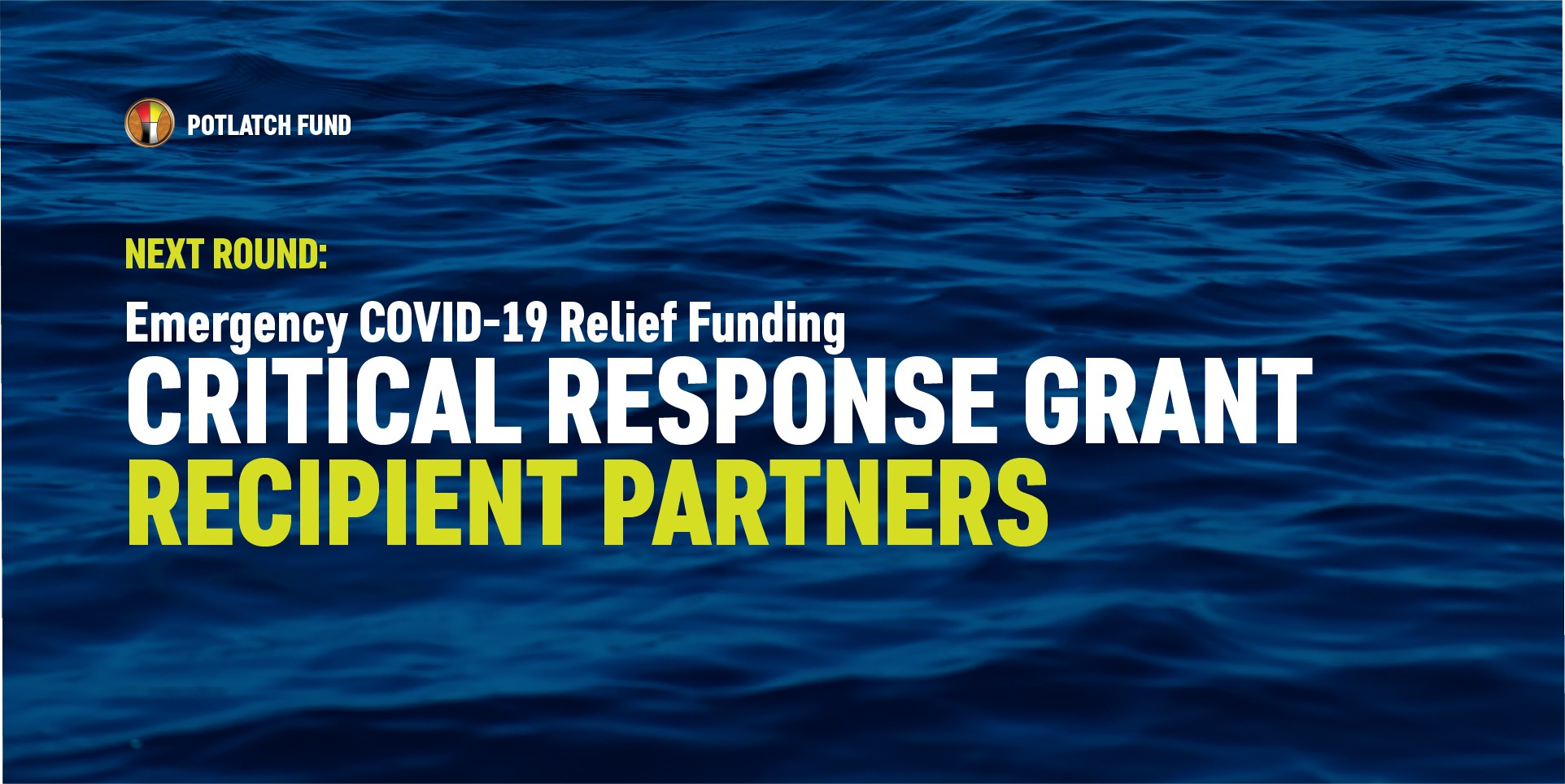 Helping Native Communities Thrive During COVID-19: Critical Response Grants
From the beginning of the COVID-19 crisis, Potlatch Fund looked for the best way to support Native individuals and communities with emergency funding.
By talking to current grant partners—the ones on the ground in their communities—we discovered the need for flexible, unrestricted funding in mostly rural and less populated communities within our service area.
While we focused first on Native communities in Idaho, Oregon, and Montana, we were able to make additional grants to individuals and organizations in Washington as additional funding became available.
We are pleased to announce the next round of Critical Response Grants to the following individuals and organizations:
Individuals:
Alyssa London of Bothell, WA
Marlene Spencer Simla of Toppenish, WA
Moses Yellow Robe III of Missoula, MT
Organizations:
Eastside Native American Parent Committee of Redmond, WA
Kalispel Tribe of Indians (Language Department) of Usk, WA
New Developed Nations of Spokane, WA
Nimiipuu Protecting the Environment of Pullman, WA
Northwest Native American Basketweavers Association of Black Diamond, WA
Northwest Native Development Fund of Coulee Dam, WA
Okanogan Basket Weavers Corporation of Bothell, WA
Western Washington Native American Education Consortium of Puyallup, WA
Nooksack Indian Tribe of Deming, WA
Children of the Setting Sun Productions of Bellingham, WA
Inchelium Language & Culture Association of Inchelium, WA
Lummi Community Development Financial Institution of Bellingham, WA
Mother Nation of Bothell, WA
Palouse Project of Wapato, WA
One Heart Native Arts and Film Festival of Spokane, WA
Squaxin Island Museum Library and Research Center of Shelton, WA
Suquamish Tribe (Language Department) of Suquamish, WA
Suquamish Tribe (Sports and Recreation) of Suquamish, WA
Tlingit and Haida WA Chapter of Seattle, WA
Tribal Dreams of Taholah, WA