Meet Rebecca Miles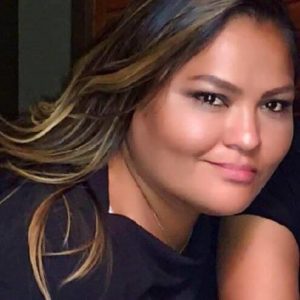 Rebecca Miles, joins Potlatch Fund as its Operations Director from Lapwai, Idaho, where she grew up a member of the Nez Perce Tribe. Although Rebecca left Idaho to go to school—first to get a bachelor's degree in criminal justice from Washington State University in Pullman and then a master's degree in professional studies and organizational leadership from Gonzaga University in Spokane—she returned to Lapwai afterward and has served her tribe and local community ever since.
Rebecca was the first woman to be selected as the Nez Perce's tribal chairperson and served two terms. The experience of leading her people led her to want to serve further, and she spent additional years on staff until coming to Potlatch Fund. Rebecca's insight and experience on multiple levels regarding tribal interests is an asset that Potlatch Fund is thrilled to add to our team. Not to mention that when the resume she sent us included "experience handling difficult situations" and "a highly effective speaker and negotiator," we had every reason to believe her!
A Conversation with Rebecca Miles
On the August day, Potlatch Fund talked to Rebecca Miles for this article, it was sweltering in Lapwai, Idaho, where she's lived most of her life, and she was slightly vexed by the details of working remotely, including computer equipment still in transit and intermittent connectivity. Neither challenge could dampen her enthusiasm for her new job.
The position as Operations Director with Potlatch Fund came at the perfect time for her. She'd recently stepped away from her 11-years-long job as executive director of the Nez Perce Tribe. On top of that, the three foster children living with her for the past year and a half had just been reunited with their parents.
"They (Potlatch Fund) caught me at a really good time," Rebecca says. "I was interviewing for another position and they called me that very same day. And I was really excited and sent my resume in."
Thanks to modern technology (and to current COVID-19 restrictions), Rebecca will work from her home in Lapwai, although she anticipates traveling two or three times a month to the Potlatch Fund office in Seattle once restrictions are eased.