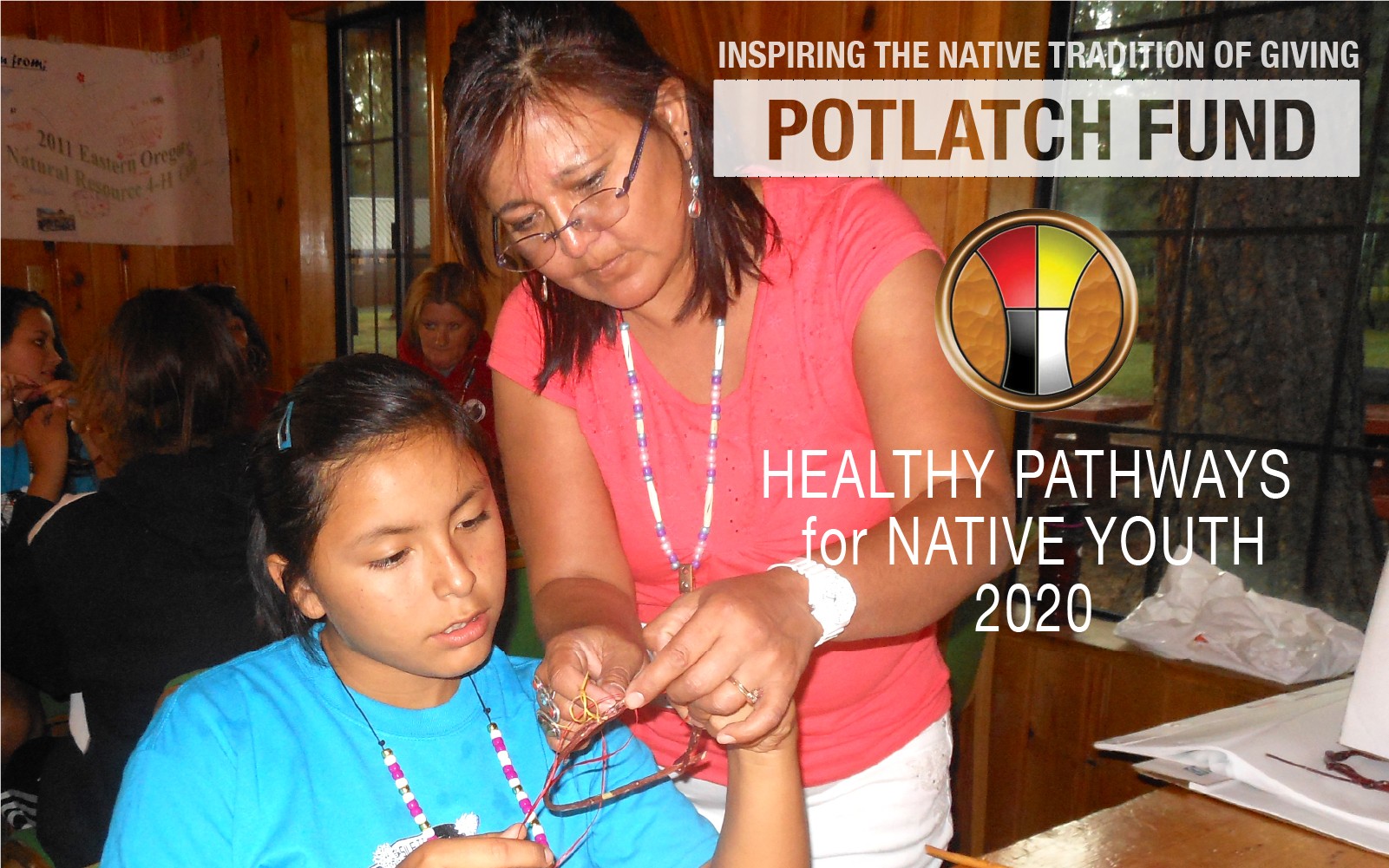 Announcing: Healthy Pathways for Native Youth Grantees 2020
At Potlatch Fund, we have been discussing—along with many of our nonprofit foundation partners—how best to support our grantees during the rapidly evolving crisis presented by COVID-19.
One thing was immediately apparent when we began talking. Many of the projects already approved for funding through our Healthy Pathways for Native Youth (HPNY) grants were plunged into uncertain territory by the virus.
Could the canoe journeys still happen if they weren't scheduled until later in the summer? What about the overnight camps, learning retreats, and daytime cultural activities? No one knows for sure, and the information about the virus changes daily. Our collective uncertainty binds us together.
At the same time, these are stressful and often scary days and weeks for our youth. The fellowship, cultural connectedness, and mentoring opportunities offered by HPNY grant programs are more needed now than ever.
So how do we best support our youth during this time?
Potlatch Fund Board and Staff Members believe firmly in directing monies to support Native communities at the forefront of social change. We know entrusted community members will determine the best way possible to support their youth and family members to thrive during this COVID-19 pandemic.
Potlatch Fund is honored to announce the 13 Healthy Pathways for Native Youth Grantees awarded core general operating grants–to provide a platform to grow future leaders–used as they best see fit.
2020 Healthy Pathways for Native Youth Grantees
1. Canoe Journey Herbalists of Olympia, Washington
2. Chief Joseph Foundation of Lapwai, Idaho
3. Columbia River Institute for Indigenous Development Foundation of Redmond, Oregon
4. Confederated Salish and Kootenai Tribes of Pablo, Montana
5. Confederated Tribes of Coos, Lower Umpqua, and Siuslaw Indians' Culture and Natural Resources Department of Coos Bay, Oregon
6. Cowlitz Indian Tribe of Longview, Washington
7. Friends Forever Mentoring of Ronan, Montana
8. International Traditional Games Society of Great Falls, Montana
9. Lower Elwha Klallam Tribe: Tribal Council of Port Angeles, Washington
10. Missoula Urban Indian Health Center of Missoula, Montana
11. Nez Perce Tribe of Lapwai, Idaho
12. Port Gamble S'Klallam Tribe: Children & Family Services of Kingston, Washington
13. Red Eagle Soaring of Seattle, Washington