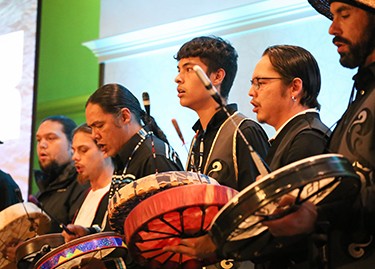 Presented by: Potlatch Fund and Culture Story
Moderated by: Brian Tanner, Potlatch Fund – Director of Philanthropic Partnerships
Date: Monday October 12, 2020
Time: 3pm PST – 4pm PST
The event is free to the community, no pre-registration required. You can let us know you're attending and join the event at:
Event Link: https://www.facebook.com/events/edit/657941051774385
The community is invited to a book launch event and a special celebration of Indigenous Peoples' Day on Monday, October 12, when author Alyssa London will be joined by illustrator Monica Ricker-Bolter, Northwest formline artist Preston Singletary, and Debra Yepa-Pappan, Community Engagement Coordinator at Field Museum to discuss her recently published children's book: "The Journey of the Freckled Indian: A Tlingit Culture Story."
Among Northwest Coast tribes, a potlatch is a coming together in ceremony, celebration, sharing, and giving. Potlatch Fund honors these traditional values and is dedicated to inspiring the Native tradition of giving by expanding philanthropy within Tribal Nations and communities in the Northwest. The Potlatch Fund's Annual Gala is our major fundraising event and brings together people from many different tribes, organizations, corporations, and communities.
All Proceeds from the Silent Auction will help support the Native Arts Grant Cycles. Check back in September for more info.
Are you a Native artist or Native author?
Do you own a Native business?
Clicke
HERE
to learn more about donating!
At Potlatch Fund we recognize the importance of bringing people together to share our stories and experiences. Our intent is to generate deeper connections and conversation among Native professionals and our extended community. All are welcome to attend and build relationships with our Native communities. The events are typically 21+ only.