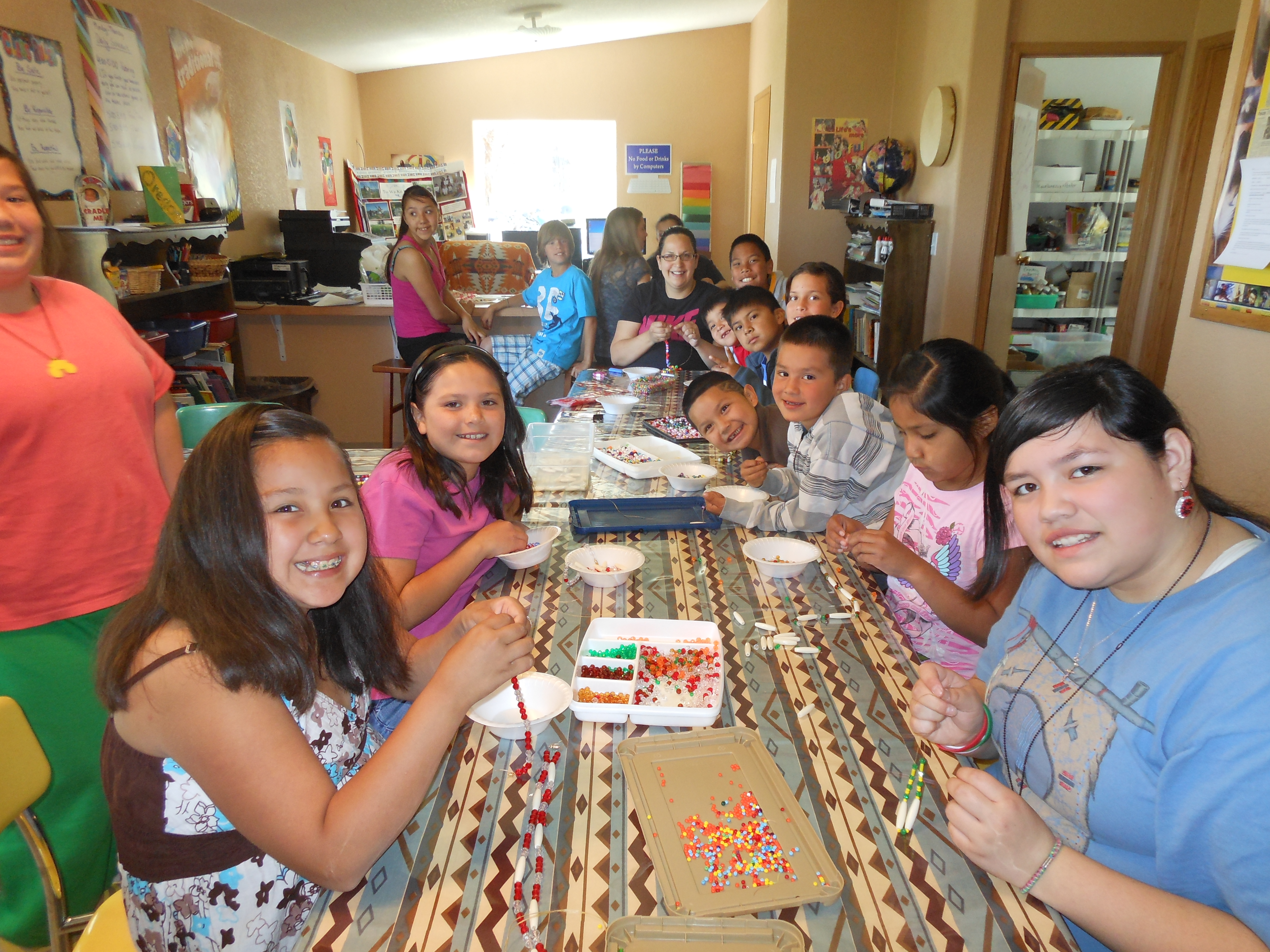 Grantmaking Program
Since 2005, Potlatch Fund has re-granted over $5 million in the support of tribes, tribal nonprofits, Native-led nonprofits, Native artists, and Native initiatives in our four state service area of Idaho, Montana, Oregon, and Washington.
2020 Grant Cycle
Project / Program Support
General Operations /
General Support
Healthy Pathways
for Native Youth
Yes
No
Community Building
Yes
Yes
Native Student Success
Yes
No
Language Preservation
Yes
Yes
Native Arts Organizations
Yes
Yes
Native Arts Individuals
Yes
Yes
What is the difference between project support / program support and general operations / general support? A project, or program, has a specific start and end date together with predetermined outcomes. General operations, or general support, is funding to strengthen the organization's overall operations and is not tied to a specific project/program.
Community Building
OPEN NOW. Will close on Tuesday, April 7, at 5:00 p.m. (PDT).
Whether residing on a rural reservation or within a large metropolitan area, nurturing a sense of community is essential to Native people and their identity. We support organizations and community programs that impart values, histories, and knowledge across generations to make our communities stronger and healthier. We are particularly interested in supporting initiatives that address the root causes of social, economic, racial, or environmental issues. We believe that communities inherently have a wealth of knowledge to address their own issues, given adequate resources. The well-being of individuals and community-based organizations are integral to the well-being of a community as a whole. Ideally, this program is envisioned to increase the capacity of individuals, organizations, and communities. Potlatch Fund is open to receiving applications that aim to build awareness around the 2020 Census within Tribal communities. [Learn More]
Native Student Success
The 2020 grant cycle will open on Tuesday, April 7, and close on Tuesday, May 12, at 5:00 p.m. (PDT).
Native students are our community's most valuable asset as they will become our future leaders who will guide us toward a future of sustainability, sovereignty, and preservation of all Native communities. Potlatch Fund's vision is that all Native students have access to meaningful education that provides them with the opportunity to reach their full potential and realize their goals. In addition to the standard markers of educational success, Potlatch Fund believes it is vital that Native Students are well versed in their culture, identity, and Tribal sovereignty. This grant promotes opportunities to empower a student through self-directed learning and educational pathways that increase a broader understanding of their role as Indigenous leaders and capable individual community representatives. [Learn More]
Language Preservation
The 2020 grant cycle will open on Tuesday, May 12, and close on Tuesday, June 16, at 5:00 p.m. (PDT).
In 2017, Potlatch Fund is embarking on a three-year grant strategy to increase the capacity of Language Preservation and Education Fund grantees. It is our desire to fund the development of language transfer systems and we will offer grants that support this goal. Grant support will be offered for: community language assessments (2017), development of a strategic plan (2018), and the implementation of the strategy (2019). Successful grantees can apply in subsequent years but are not required to complete all three years. Grantees that did not conduct the Potlatch Fund community language assessment tool in 2017 will be required to submit another current survey as an equivalent. [Learn More]
Native Arts
The 2020 grant cycle will open on Tuesday, July 7, and close on Tuesday, August 11, at 5:00 p.m. (PDT).
Potlatch Fund believes that the arts serve an intrinsic benefit to Native communities. The status of art and the practice of artmaking are tied to a broader social ecosystem that improves the health of our society. Native art has always been integral to every aspect of tribal life. In tribal culture, art is not separate from everyday life, but rather art is the center of tribal life and everyday objects and tools are decorated beautifully with designs that perpetuate tribal identity, culture, and knowledge. [Learn More]
Healthy Pathways for Native Youth
This grant cycle is closed for 2020.
Through this initiative, Potlatch Fund will provide grant support to summertime projects that share our vision of investing in Native youth as our current and future leaders. We seek new or existing programs with the important goal of providing Native youth the leadership skills to strengthen their resiliency, cultural identity and awareness, increase positive engagement in their community and promote healthy choices and lifestyles. This initiative will support Native youth in their transformation from childhood to young adulthood by providing resources to their home communities as they equip the youth with cultural knowledge that builds resilience, leadership, health and wellness. [Learn More]
Reference Materials