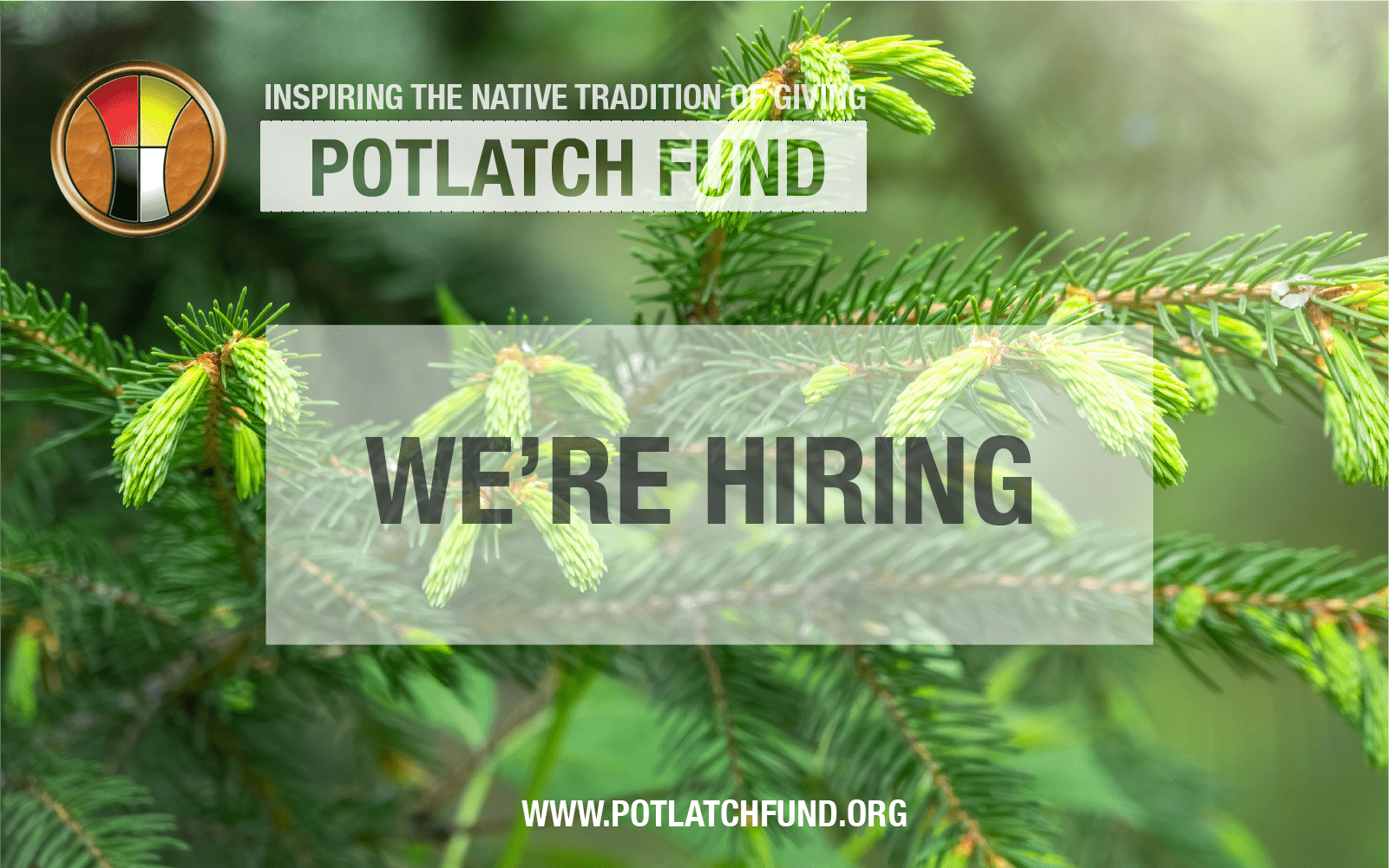 Potlatch Fund is Hiring! Join Our Dynamic Team!
Dear Friends,
Potlatch Fund has been through exciting changes in the past year, with new talent joining our dynamic team, while old friends have moved on to other opportunities. To keep the momentum of transformation going, we are hiring for two positions: Operations Director and Administrative Manager. Please share these opportunities widely within your networks.
Operations Director: We are looking to hire an innovative Operations Director to oversee operational processes and financial procedures for Potlatch Fund. The Operations Director will optimize our company's operating capabilities, employ strategies to maximize administrative functions, and manage financial processes. The Operations Director will assist in compiling the company's budget, and employ strategies to safeguard assets. The position will also compile financial reports, and monitor financial policies and procedures. The position will team up with management to implement strategic strategies. For more information, and to apply, please go here.
Administrative Manager: The Administrative Manager will organize and coordinate administration and grant making program support. This position provides administrative support with fundraising, grantmaking, human resources, financial management, and database management. It is a key member of the Potlatch Fund leadership team responsible for working together to secure the long-term future for this Native foundation and community-based leadership development organization. For more information, and to apply, please go here.
Keep well,
Cleora Hill-Scott
Executive Director, Potlatch Fund
Crow | Sioux | Pawnee
(she/her)