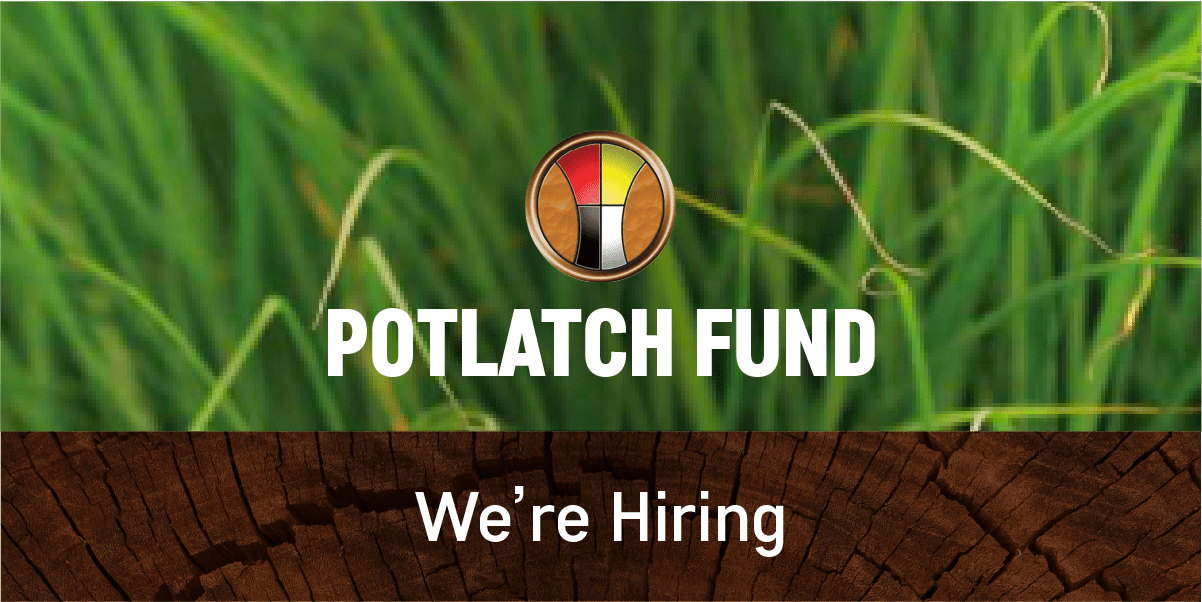 Relationship Manager
Position Summary
The Relationship Manager is a full-time (40 hours/week), exempt position and reports to the Director of
Philanthropic Partnerships. This is a new position based in our Seattle office but due to COVID, will mostly be working remotely for the time being.
The Relationship Manager will increase Potlatch Fund's donor organizing, fundraising, and grantmaking by supporting the organization's fundraising efforts. The Relationship Manager will work closely with the Director of Philanthropic Partnerships and other staff to help steward major donors, organize events, do one-on-one fundraising, and create and implement strategies for donor acquisition and long-term retention.
This is an exciting time to join the Development team of Potlatch Fund. With our grantmaking program and other Potlatch Fund initiatives, we now have the challenge of turning new donors into long-term supporters who have an authentic relationship to our organization and a deep commitment to our work. The Relationship Manager will play a critical role in building the sustainability for our organization. We envision our staff as a fully collaborative team in service to our mission. The Relationship Manager
will play an integral role in serving our community members and grantees; a special emphasis will be placed on managing a group of assigned mid-level and major donors, assuring that as many as possible are retained as continuing donors to the organization and are upgraded in their giving and involvement, while also building relationships with new major donor prospects.
For more information, click here.
To apply, please go to https://www.indeed.com/job/relationship-manager-b4e7eb3c941ff7c9.
We are not taking email applications at this time.